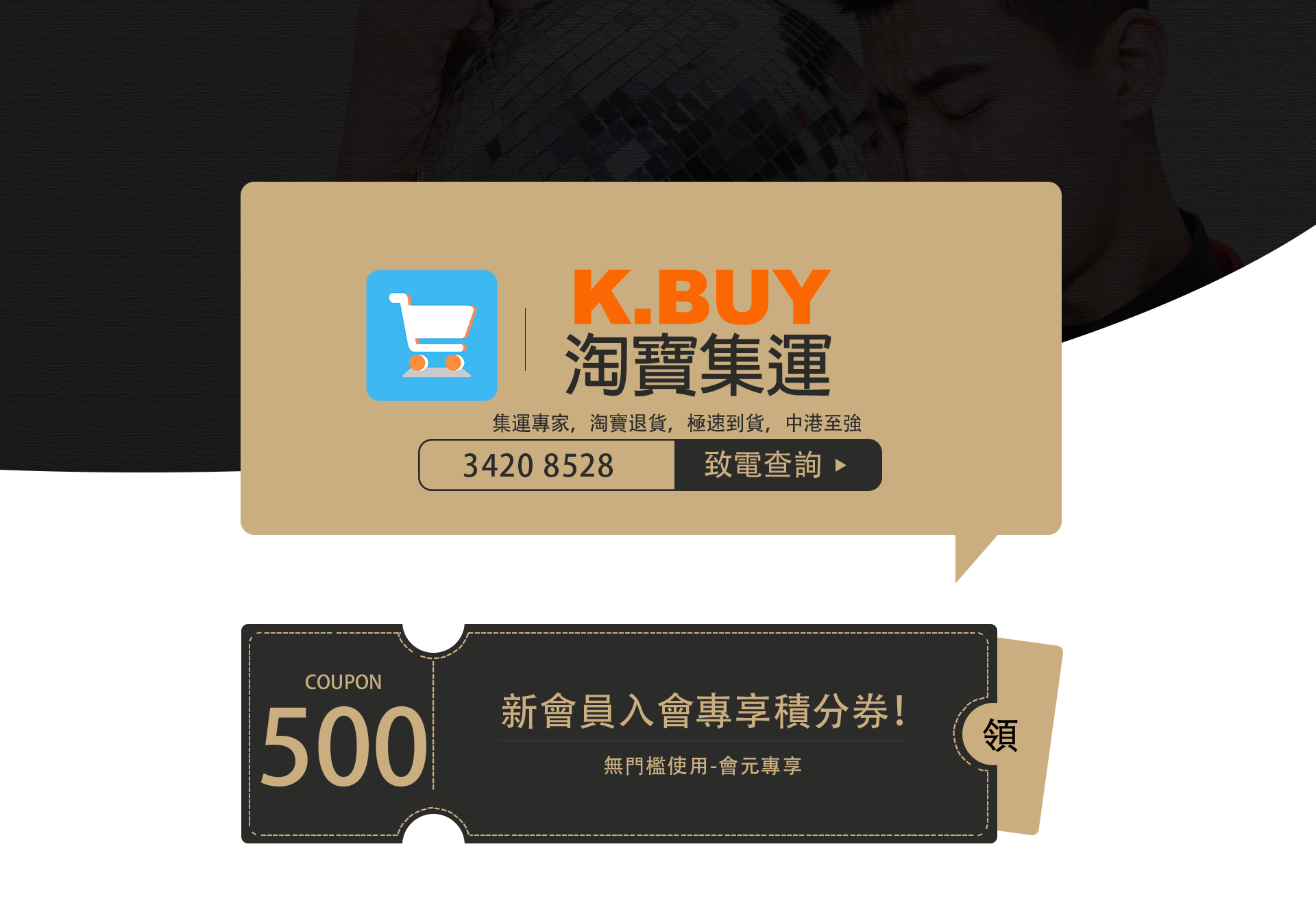 免責聲明
1.如非必要, kbuy不會拆封客人的貨品或包裹。若貨品沒有本公司的蓋章或倉務工作人員簽名證明,本公司不負責此貨品的追蹤,
請自行追討賣家或中轉的快遞公司請會員能體諒。
2.客人收到貨品, 發現包裝完整而貨品少了, 本公司會幫忙解決但不保證有結果,而且不會對這個貨品作出賠償。
2.購買東西的時候必須填kbuy集運倉的收人名,電話,地址。海外倉必須填上 郵編。
3.深圳和平倉庫工作時間週日至週五:9:30AM-20:00PM,勞工假期休息,客服週一至週五上班,週六日輪班。
海外倉工作時間請參照網頁的詳細。
4.如遇節日假日或是通關不正常(扣關)可能會慢一點, 扣關不是本公司能掌控的,如因貨品被扣關,
本公司盡力幫忙清關但不保證貨品順利清關的。
5.所有倉庫已經裝置了視頻監控, 將包裝過程全程拍下。客人拆包前, 應先檢查包裝是否完整, 拆包時請務必把拆包過都全程拍下。
如有任何問題, 客人不能提交任何有力證明,一律不作理會。
6.kbuy負責幫客人代為收件, 保存好貨品, 到要寄件時準時發貨。
Disclaimer
1. If not necessary, KBUY will not open the customer's goods or packages. If the goods do not have the company's
stamp or warehouse staff's signature certificate, the company is not responsible for the tracking of the goods.
Please seek the seller or the transit courier company yourself, please be considerate of the members.
2. The customer receives the goods and finds that the packaging is complete but the goods are missing.
Our company will help to solve the problem, but the results are not guaranteed, and no compensation will be made for the goods.
3. When buying things, you must fill in the name, phone number, and address of the kbuy shipping warehouse.
The postal code must be filled in for overseas warehouses.
4. Working hours of Shenzhen Peace Warehouse: Sunday to Friday: 9:30AM-20:00PM, closed during labor holidays,
customer service work from Monday to Friday, and shifts on Saturday and Sunday.
For working hours of overseas warehouses, please refer to the website for details.
5. In case of holidays or abnormal customs clearance (deduction), it may be slower.
Deduction is beyond our control. If the goods are deducted. The company tries its best to help with customs
clearance but does not guarantee the smooth customs clearance of the goods.
5. All warehouses have been equipped with video surveillance to take pictures of the entire packaging process.
Before unpacking, guests should check whether the package is complete. When unpacking, be sure to take
pictures of the unpacking process.
If there is any question, the guest cannot submit any strong proof and will be ignored.
6. Kbuy is responsible for helping customers to collect the goods, save the goods, and deliver them on time when
they are about to be sent.